Combining funding instruments: Horizon 2020 and the ERDF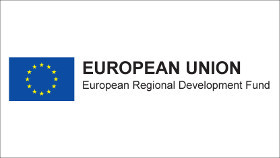 Please note that information on this funding programme is no longer up to date, as it has not yet been finalised in the new funding period. The information will be updated promptly when it is finalised.
Horizon 2020 has brought a new requirement to many texts for calls for proposals: applicants need to make active efforts to raise complementary funding, such as structural funds from the ERDF (European Regional Development Fund). BayFOR can provide both strategic advice and active support in terms of linking Horizon 2020 and ERDF projects.
BayFOR helps
BayFOR has developed expertise that makes it easier for Bavarian R&I players to generate such synergy effects between Horizon 2020 and the ERDF, and to benefit from them. While acquiring complementary funds remains a challenging option, BayFOR has had some very positive experience in bringing together existing projects and thereby creating added value for all the parties involved.
How to combine Horizon 2020 and ERDF funds
Many Horizon 2020 project structures offer the necessary flexibility to integrate expertise from other projects that may, for instance, be funded by the ERDF. However, this process is not standardised and it needs the relevant expertise, background knowledge and creative ideas with regard to:
the Bavarian "Smart Specialisation Strategy"
the specific regulations applying to individual programmes
current projects in Bavaria and in Europe that could be suitable for matching
This is where BayFOR comes into play. We would be glad to support project managers who are interested in such matching options.

What is the European Regional Development Fund (ERDF)?
Like the European Social Fund (ESF), the European Regional Development Fund (ERDF) is a central structural fund of the EU. Structural and cohesion policy is an important political area for the European Union and receives nearly one third of the total EU budget. Its aim is to promote growth and employment in the structurally weak regions and Member States of the EU and thereby strengthening its economic, social and territorial cohesion.

BayFOR has been a member of the Monitoring Committee of the ERDF Bavaria programme since 2014.