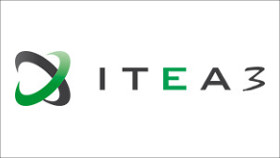 ITEA is the EUREKA Cluster programme supporting innovative, industry-driven, pre-competitive R&D projects in the area of Software-intensive Systems & Services (SiSS). ITEA stimulates projects in an open community of large industry, SMEs, universities, research institutes and user organisations.
As ITEA is a EUREKA Cluster, the community is founded in Europe, based on the EUREKA principles, and is open to participants worldwide. ITEA has a proven track record with project results in Europe's most competitive industries such as automotive, communications, healthcare and aerospace. This is achieved by a community of close to 1.500 partners in over 30 countries worldwide.
Each year, ITEA issues a call for projects starting with a two-day brokerage event. Each call follows a two-stage procedure, in which the quality of the project proposal is evaluated and improved, finally leading to a selection of high quality project proposals that receive the official ITEA label.
Source and further information:

Dipl.-Ing Robert Iberl
Scientific Officer Information & Communication Technologies |
Engineering & Natural Sciences
Phone: +49 89 9901888-131
Email: iberl@no-spam-pleasebayfor.org