FORPRION
BAVARIAN RESEARCH ASSOCIATION PRIONS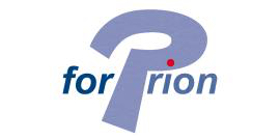 The association
In the wake of the first cases of BSE in Bavaria the Bavarian Government decided to take measures to fight prion diseases. At the beginning of the year 2001 a research initiative was begun, its result being the "Bayerischer Forschungsverbund Prionen". This research consortium is granted by the Ministry of Science, Research and Art and the Ministry of Health, Food and Consumer Protection.

Through basic and applied research the consortium aims to make progress in the diagnosis and therapy of human and animal prion diseases, as well as in the field of preventive consumer protection. The focuses are on the following:

- Basic research
- Pathogenesis of prion diseases
- Therapy
- Diagnosis
- Epidemiology and veterinary medicine
- Genetics of BSE
- Consumer protection

Network:
The research consortium is a network of 25 projects at six Bavarian universities and an Institute of the "Max-Planck-Society". The universities of Nürnberg-Erlangen, Würzburg, Bayreuth, Ludwig-Maximilians-Universität München, Technische Universität München and the Max-Planck-Institute of Biochemistry are members of FORPRION. FORPRION is also linked with the National German TSE Research Platform , the German CJD Surveillance and the <link http: www.neuropathologie.med.uni-muenchen.de neurobiobank_muenchen index.html _blank>Brain-Net, the German Reference Centre for Diseases of the CNS.