ZSK
CENTRE OF URBAN ECOLOGY AND CLIMATE ADAPTATION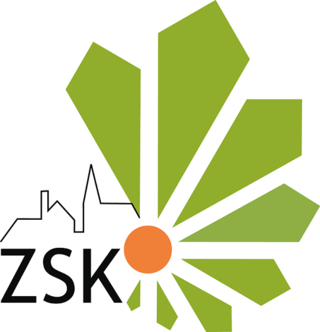 The association
Since June 2013 the ZSK has combined the disciplines of city and land­scape planning, architecture, engineering and ecology. The aim of the inter­disciplinary team of scientists involved is to develop practical guidance for how cities and municipalities in Bavaria can use ecosystem services from urban green infra­structure (e.g. shading, water storage and humidification) to adapt the sustainable city of the future to the conse­quences of climate change. Herein, synergistic effects will be considered so that flora and fauna can find refuge and long-­term protection.
The ZSK is funded by the Bavarian Ministry of the Environment and Consumer Protection (StMUV) and coordinated at the Technical Uni­versity of Munich. It is lead by Prof. Dr. S. Pauleit (Chair for Strategic Landscape Planning and Management) and Prof. Dr. T. Rötzer (Chair of Forest Growth and Yield Science).
For more information about our centre and sub-projects please have a look at our website www.zsk.tum.de.
Information
Launching date
05.2013
End
12.2023