Number of Entries: 2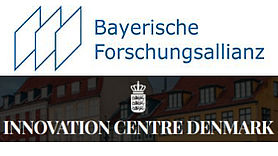 29/11/2019
Danish-Bavarian Workshop on Robotics/ICT in Horizon 2020
Munich. On 29 November 2019, the Bavarian Research Alliance and Innovation Centre Denmark co-host a "Danish-Bavarian Workshop on Robotics/ICT in Horizon 2020". The purpose of the workshop is to bring together Danish and Bavarian research institutions and companies with the goal to develop joint proposals within Horizon 2020 Industrial Leadership calls, with a special focus on robotics, an area in which both Denmark and Bavaria have a very strong expertise.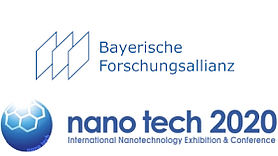 29/01/2020
BayFOR at the 19th "nano tech 2020 - International Nanotechnology Exhibition & Conference" in Tokyo
Tokyo. The Bavarian Research Alliance (BayFOR) presents the European project INNOVIP at the 19th International Nanotechnology Exhibition & Conference "nano tech 2020" in Tokyo from the 29th until 31st of January 2020. About 500 exhibitors will show their newest advancements in the field. BayFOR will be part of a larger Bavarian delegation hosted by the Bavarian Nanotechnology Cluster.