Number of Entries: 4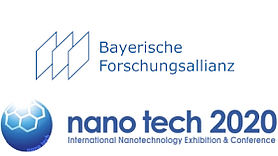 29/01/2020
BayFOR at the 19th "nano tech 2020 - International Nanotechnology Exhibition & Conference" in Tokyo
Tokyo. The Bavarian Research Alliance (BayFOR) presents the European project INNOVIP at the 19th International Nanotechnology Exhibition & Conference "nano tech 2020" in Tokyo from the 29th until 31st of January 2020. About 500 exhibitors will show their newest advancements in the field. BayFOR will be part of a larger Bavarian delegation hosted by the Bavarian Nanotechnology Cluster.
19/02/2020
International Workshop "Green materials for Batteries in Horizon 2020"
Munich. On 19 February 2020, the Bavarian Research Alliance and Innovation Centre Denmark co-host the International Workshop "Green materials for batteries in Horizon 2020" in Munich. The purpose of this workshop is to bring together researchers from academia and industry from different regions and countries in Europe to develop joint proposals within Horizon 2020 Industrial Leadership calls with a special focus on battery technologies. This event specifically targets researchers who have a concrete project idea for the open topics and who are searching for international project partners.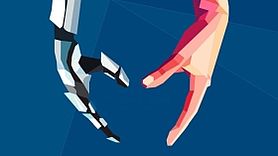 11/03/2020
Brokerage Event on Artificial Intelligence in Horizon 2020 at the Integrated Plant Engineering Conference in Nuremberg
Nuremberg. Would you like to contribute your expertise to a European research and innovation project and find partners for an application in the area of artificial intelligence (AI) under Horizon 2020? On 11 March 2020, BayFOR and Bayern Innovativ, as partners in the Enterprise Europe Network, invite stakeholders to a brokerage event in Nuremberg as part of the three-day Integrated Plant Engineering Conference (IPEC) focusing on "Cognitive Engineering & Production".
24/03/2020
Croissant event UAS4EUROPE: UAS go for Horizon Europe!
Brussels. On 24 march 2020 the network of UAS4EUROPE invites various Brussels-based stakeholder organizations such as the offices within the IGLO network, RTOs, university organizations, business representatives and permanent representations. The main purpose of the event is to promote the active involvement of the European UAS in the specific clusters of the working program for "Horizon Europe" (HEU). BayFOR provides comprehensive support and advice to the Hochschule Bayern e. V. in its tasks within the UAS4Europe network and accompanies this process with its liaison office in Brussels.