FORWIN
BAVARIAN RESEARCH ASSOCIATION INFORMATION SYSTEMS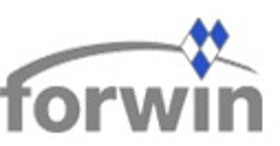 The association
Flexible Coupling of IT Systems in E-Business
Efficient handling of internal and external company processes in an electronic business (e-business) environment, e.g. when an order has to be processed or a complaint dealt with, requires heterogenous IT systems used by the partners involved to be linked rapidly and adaptably. Problems that occur in this context, such as uniform product classification, security questions or technical principles, can be many and varied.
In the Bavarian Research Association for Information Systems (Bayerischer Forschungsverbund Wirtschaftsinformatik), FORWIN, eight institutes of Information Systems at five universities (Bamberg, Bayreuth, Erlangen-Nuremberg, Regensburg and Würzburg) are contributing their specialised expertise to the joint development of methods aimed at flexibly coupling IT systems beyond the boundaries of individual companies. The spectrum extends from projects that would most appropriately be classified as fundamental research through to the programming of prototypes for practical application in companies.
The general aim is to produce cost-effective solutions that will also allow small and medium-sized companies to flexibly integrate themselves into the supply networks of large business partners.
A number of firms that have emerged as spin-offs from the participating faculties are working together with the Cooperation, as are well-known large companies such as Allianz AG, Datev eG, GfK Gruppe and SAP AG.
Information
Launching date
03.2000
End
01.2005