BayForUV
BAVARIAN RESEARCH ORGANISATION ELEVATED SOLAR UV RADIATION IN BAVARIA - CONSEQUENCES AND RECOMMENDATIONS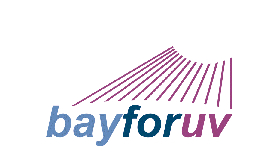 (A): Effects of UV radiation on human health
Experimental and epidemiological data show that UV radiation can induce and stimulate skin cancer. In Europe the UV radiation got elevated in late winter and early spring due to the very low concentration of stratospheric ozone in that season. By this time the human body is poorly protected against UV radiation as the skin is not yet acclimated by pigmentation.
> Investigators at BayFORUV record and model the exposition of the human body to sunlight, and
> analyze the protective power of vitamins against sun burns and skin cancer.