ForInter
BAVARIAN RESEARCH ASSOCIATION INTERACTION OF HUMAN BRAIN CELLS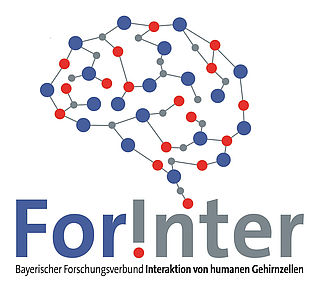 Central project and task force groups dealing with overarching subprojects
a) Characterization and neurophysiological activity in 3D brain organoids during long- term cultivation.
b) Establishing co-culture conditions for neural cells.
c) Genomic stability of genome-edited IPSZ and hES and their cellular derivatives.
d) Analysis of genome data. The central project is the centerpiece of ForInter and the hub for the interaction of clinical and basic neuroscience together with bioinformatics as well as legal and ethical aspects.