FOROB
BAVARIAN JOINT RESEARCH PROGRAM FOR SURFACE TECHNOLOGY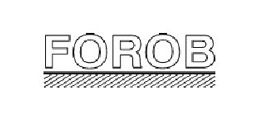 I.1 Dry running and wear reduced linear guidance systems with recirculating linear ball bearings by development and employment of ceramic materials and PVD-solid-lubricant-multilayers
Field of work:
I. Protective layers
The employment of non-lubricant midget-recirculating ball devices is being demanded by handlers of the different branches of industry. Tests with sliding varnishes containing solid lubricants showed that the problem can not be solved satisfactorily by these coatings.

Aim of this project is the dry run of linear guidance systems with recirculating linear ball bearings. This is to be realised by employment of novel pairings of materials as friction pairing, for instance by application of low-friction PVD wear protection coatings based on MoS2 and hard carbon which are deposited on bearing components (tracks of carriage and roll bodies). Moreover, ceramic balls shall be regarded and investigated as tribo pairings in these machine elements.

In the Chair of Engineering Design PVD coatings are developed, aplicated and tested in mechanical model test stand experiments under practical operating conditions. This allows an aimed development as well as optimization for technical implementation. Subsequently optimized coating systems are being tested in linear test stands for friction and wear at the industrial partner INA, Homburg. Finally the coated linear devices are being tested in field tests at a suitable handler.
Information
Launching date
12.1994
End
11.1998