FOROB
BAVARIAN JOINT RESEARCH PROGRAM FOR SURFACE TECHNOLOGY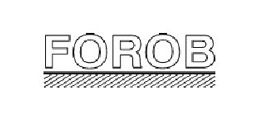 I.5 Fabrication of rapid prototyping tools by gradedly sprayed layers in stressed-skin construction
The conceptual formulation of the project is to inversely construct moulds. Instead of high-precision working the outline into the normally hard and hence hard to work material, firstly a negative mould is to be formed of soft material. This may be raelised by a rapid prototyping process, millcutting of an easier to work material or by back up casting a plastic model with material of low melting temperature. On this negative mould a layer of a wearing resistent and implementation-adapted material is to be high-accuracy deposited by thermal spraying. Subsequently the remaining cavity is to be filled in the purpose of a composite construction with a material for obtaining the required mechanical strength and stiffness. Hence it is necessary to investigate suitable materials for the setup of the negative mould and the backing as well as the adequate materials technology and processing squence with which the the material is being shaped to the desired mould outline.

Aim of the project is to fabricate small-lot production forming tools for outer skin parts with the proposed project idea for the first time in the world within the term of the project. In realising this the step from research towards future production could be taken.

The explosive character of this theme may be emphasized by co-operation of competing middle class companies from spray-powder industry.


Information
Launching date
12.1994
End
11.1998