FOROXID
BAVARIAN RESEARCH ASSOCIATION FOR MULTI SCALE DESIGN OF FUNCTIONAL OXIDIC MATERIALS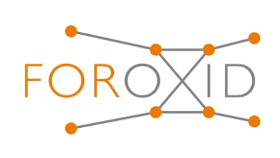 I. 1 Diamond detectors for radiation dosimetry
Field of work:
I. Plating of diamond and adamantine carbon
Diamond has unique properties as a detector material for the detection of high energetic photons, electrons and ions. At present, detectors in medical applications are made of hand-picked natural crystals. Their price is rather high, since only a minor fraction of the natural stones fulfil the high quality requirements.
The aim of the present project is to synthesise diamond layers by chemical vapour deposition (CVD) whose performance as radiation detectors is equivalent or even superior to that of natural crystals. Presuming a significantly reduced price, the market for diamond detectors in the medical field could rise enormously. In addition, the availability of large area single crystals (> 5 mm) could allow the development of segmented detectors facilitating parallel measurements with local resolution. Besides medical radiation dosimetry, their application area could also comprise the wide field of UV-detection (UV-cameras).
Information
Launching date
01.2006
End
01.2010