FORTVER
BAVARIAN RESEARCH ASSOCIATION TURBULENT COMBUSTION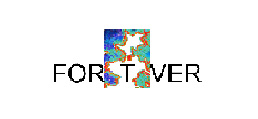 A1 Development and Application of Laser Diagnostics to Quantify the Mixture Formation in Fuel Sprays
Field of work:
Messtechnikenentwicklung und experimentelle Untersuchungen
The mixture formation is decisive for the development of a combustion process. The research work is focused on sprays typical for many combustion devices.

Raman spectroscopy, which has already been applied successfully in various areas, offers a high potential for further development. Combined with other optical measurement techniques Raman spectroscopy is used to quantify the mixture formation in unbounded and wall-guided sprays.
Information
Launching date
10.2002
End
03.2006