FORMIKROPROD
BAVARIAN RESEARCH ASSOCIATION MICROPRODUCTION TECHNOLOGY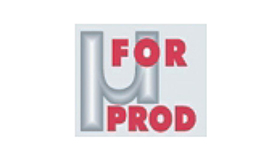 The association
Production with Maximum Precision

Products in the automotive industry, information and communication technology, control systems and medical equipment are becoming ever smaller. In many cases, the conventional spatial separation between electronic, mechanical and other functions puts an obstacle in the way of further miniaturisation. This makes it all the more important to develop integrated mechatronic microsystems which are capable of fulfilling not just electronic but also optical, sensory and actuator functions, amongst others.

The more functional elements a microsystem contains, the longer it takes to develop and design. Apart from the large investments required for the manufacturing systems, even the design phase entails very high costs. Hybrid systems, on the other hand, consist of several microcomponents which can be grouped together to form a miniaturised module with the aid of suitable construction and connection technology. The individual components are first manufactured in separate production processes and only then assembled to form the microsystem - a process known as hybrid manufacturing.

FORMIKROPROD is developing and optimising flexible manufacturing processes which permit both the production of individual components and the combining of these elements into a complex integrated system. The coordinator is the Bavarian Laser Centre. 22 business enterprises, a Frauenhofer Institute and three faculties at the University of Erlangen-Nuremberg and another three at the Technical University of Munich work together in FORMIKROPROD. The results of the three-year research projects are transferred by the participating companies directly into the Bavarian economy.

Fields of work within the cooperation:
FORMIKROPROD has three central themes:
- Construction and connection technology
- Handling and assembly technology
- Quality assurance.
Information
Launching date
03.2002
End
02.2005