BayBionik
FROM NATURE TO TECHNOLOGY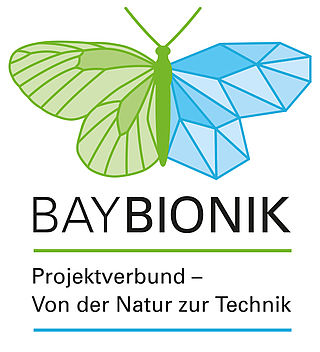 The association
Modern society is often characterized by a non-sustainable lifestyle and economy. Therefore, substantial transformation in all areas of society is necessary in order to protect the environment and life on earth in general. Technology and innovation are vital fields of action which can address societal challenges.
Scientific-technological progress can contribute to sustainable economy and responsible innovation, when it addresses the techncial environment protection. In this context, the Bavarian Research Association BayBionik - From Nature to Technology showcases and contributes to the impact of biomimetics for the technical environment protection.
BayBionik is financed by the Bavarian State Ministry of the Environment and Consumer Protection in order to develop sustainable and responsible innovation in Research and Development.
Funded by
Bayerisches Staatsministerium für Umwelt und Verbraucherschutz