BayBionik
FROM NATURE TO TECHNOLOGY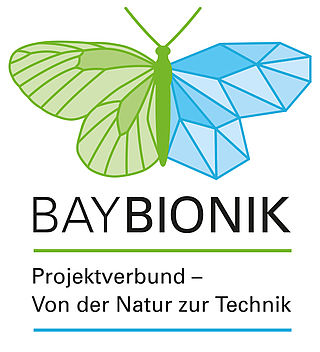 Bioceramics
Field of work:
Focus: Intelligent, resource-efficient systems
https://baybionik.de/teilprojekte/p5-biokeramik/
Bones, teeth or mussel shells: many living creatures build up an efficient bioceramic layer by layer. These materials are evolutionarily optimized for energy efficiency and performance and are produced at moderate temperatures. The layer-by-layer structure often gives them extraordinary properties, such as very high load-bearing capacity with low material usage.

The aim of the project is to establish a biologically-inspired synthesis route for ceramics and to use an energy-efficient and resource-saving process. Such materials could be used for bone implants, for example, and in the long term could represent a sustainable alternative to the energy-intensive ceramic processes.
Project partners:
FAU Friedrich-Alexander-Universität Erlangen-Nürnberg
Funded by
Bayerisches Staatsministerium für Umwelt und Verbraucherschutz