BayBionik
FROM NATURE TO TECHNOLOGY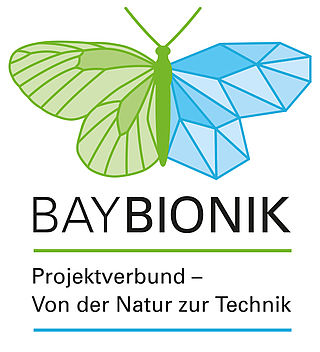 BionOptik I
Field of work:
Focus: Intelligent, resource-efficient systems
https://baybionik.de/teilprojekte/p6-bionoptik-i/
The project "BionOptik - Bionic high-tech materials for optical applications" comprises the two subprojects of the University of Bayreuth (BionOptik I) and the Technical University of Munich (BionOprik II). The aim of the project is the production of biologically-inspired "fiber optic cables" made of the biological materials cellulose and spider silk.

The project BionOptik I works with spider silk, which is supposed to form the robust and flexible cover of the fiber due to its outstanding mechanical properties. For this purpose, the spider silk is technically manufactured, modified and produced as tubes, which are then filled with cellulose particles.
Project partners:
Funded by
Bayerisches Staatsministerium für Umwelt und Verbraucherschutz