BayBionik
FROM NATURE TO TECHNOLOGY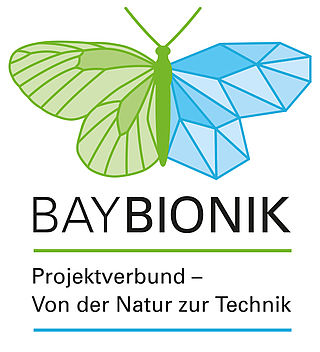 Owl neck joint
Field of work:
Focus: Intelligent, resource-efficient systems
https://baybionik.de/teilprojekte/p8-eulenhalsgelenk/
Conventional articulated robots are often heavy and require a lot of energy. Joints in robotics can be optimized inspired by biological models. For example, owls turn their heads almost completely around their own axis for good all-round vision. The exact analysis of this movement and especially the uninterrupted blood supply of the brain during the strong rotation of the neck are the focus of this project. The research team analyzes the interaction of the owls' neck vertebrae and uses this information to design, for example, more energy-efficient joints for construction machinery or handling robots in care.
Project partners:
Technische Hochschule Nürnberg Georg-Simon-Ohm
Funded by
Bayerisches Staatsministerium für Umwelt und Verbraucherschutz