BayBionik
FROM NATURE TO TECHNOLOGY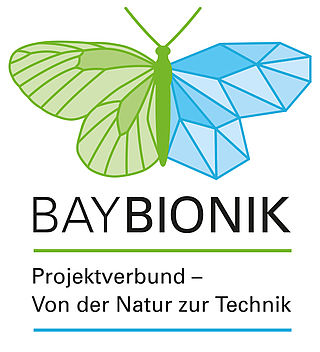 Project coordination
Field of work:
Coordination project
https://baybionik.de/teilprojekte/p1-koordinierung/
The coordination of the BayBionik project network aims to orient biomimetics more strongly towards technical environmental protection. This involves coordinating biomimetics research projects at six university and college locations in Bavaria, the results of which help to demonstrate and exploit the sustainability potential of biomimetics.

Inter- and transdisciplinary cooperation is essential, especially in biomimetics, since various disciplines and non-academic partners cooperate. The targeted coordination of the project network serves to actively use synergies and network the research locations in Bavaria.

Awareness of the sustainable use of resources, of environmentally friendly production processes and responsible disposal is sought within the project network and strengthened by the coordination project.

The activities of the coordination project are aimed at the participating project partners, the research landscape, actors from industry and politics and the general public.
Project partners:
THD - Technische Hochschule Deggendorf
Funded by
Bayerisches Staatsministerium für Umwelt und Verbraucherschutz