BayBionik
FROM NATURE TO TECHNOLOGY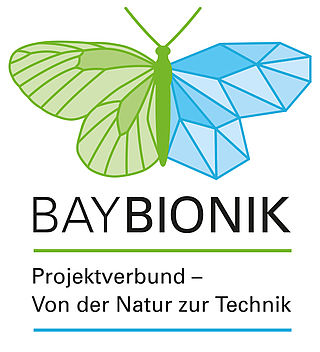 Self-cleaning surfaces
Field of work:
Focus: Self-cleaning, sustainable surfaces
https://baybionik.de/teilprojekte/p3-selbstreinigende-oberflaechen/
Inspired by pitcher plants from the Nepenthes family, the aim is to produce surfaces that avoid the adhesion of e.g. dirt, biofilms or living organisms. Mussel carpets on ships, snail plagues in agriculture or dangerous icicles on gutters could be prevented in the future. The project aims to develop a simple, scalable and sustainable coating process for self-cleaning surfaces.
Project partners:
FAU Friedrich-Alexander-Universität Erlangen-Nürnberg
Funded by
Bayerisches Staatsministerium für Umwelt und Verbraucherschutz