BayBionik
FROM NATURE TO TECHNOLOGY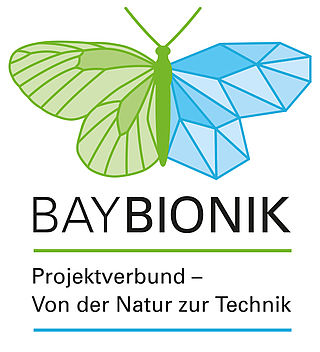 Sustainable surface functionalization
Field of work:
Focus: Self-cleaning, sustainable surfaces
https://baybionik.de/teilprojekte/p4-nofi/
The surfaces of plastic products in daily use are exposed to environmental influences, dirt and stress. To protect them, these products are often coated in an additional process step. However, the longer the products are in use and the more often they are cleaned, the more the coating is damaged and its function is lost.

The aim of the project is therefore to develop surfaces that can renew themselves. To this end, additives are being sought that are able to migrate to the surface of a material independently, following nature's example. These additives are mixed into the plastic of the desired object of use and form there an easy to clean surface. The coating works over a long period of time and the additional process step of coating with possibly environmentally hazardous substances can be completely avoided.
Project partners:
THD - Technische Hochschule Deggendorf
Funded by
Bayerisches Staatsministerium für Umwelt und Verbraucherschutz