BayFORREST
BAVARIAN RESEARCH ASSOCIATION FOR WASTE MANAGEMENT AND RECYCLING RESEARCH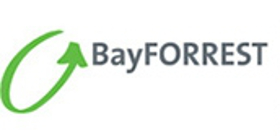 F103 Microbial Leaching of Heavy Metals from Glass, Glazing, Glass Enamels
Field of work:
(2) Material flux management
http://www.glass-ceramics.uni-erlangen.de/Research/glasslead.htm
Heavy metal oxids from Pb, Ba, Cd are applied in various special glasses, glazings and glass enamels. The variety of these glass products and their various components, prohibit remelting. Therfore the recycling of these glasses remains an unsolved problem. The aim is to mobilise the heavy metals, extract them from the glass matrix and recover them for recycling by the means of biotechnological methods. The remaining glass can then be used as raw material in conventional glass melts . Acid producing Deuteromyceten are used to biotechnologically mobilise the metals. First tests have shown that metabolits synthesised by fungies leach especially heavy metal ions (M 2+) ions from glasses. The metal ions can either be accumulated in the biomaterial or precipitated as solid phases. The Improvement of the leaching parameters and the technology in further tests and the optimisation of the leaching and seperation rate is a future objective.
Grant-aided by:
Bavarian State Ministry for Environmental Affairs and Consumer Protection