BayFORREST
BAVARIAN RESEARCH ASSOCIATION FOR WASTE MANAGEMENT AND RECYCLING RESEARCH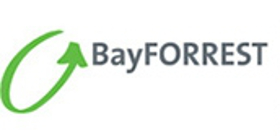 F166 Cost-benefit-analysis for surface sealing systems of landfills
Field of work:
(3) Economic and social requirements for sustainable waste management
The research project has the intention of comparing the costs and the benefits of the official system with those of the alternative systems. These latter systems utilize the capacity of the recultivation layer to reduce the climatic impacts on the sealing layer. With this in mind the institute is running a test site at a landfill near Munich (Fig.2). The landfill is covered with a type of mineral surface sealing system, that is charactericed by its pronounced capability of self sealing.

Application:
Implementation of knowledge in Software "BLACE" (Bavarian Tool for Landfills - Analysis of Cost and Efficiency); local communities with landfills are cooperating.
Grant-aided by:
Bavarian State Ministry for Science, Research and Arts