FOROB II
BAVARIAN JOINT RESEARCH PROGRAM FOR SURFACE TECHNOLOGY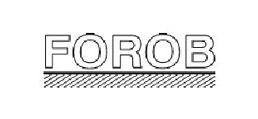 I.2 Diamond films as protective coatings for metallic components of complex geometry
Field of work:
I. Protective layers
Aim of this project is the setup and implementation of a novel CVD diamond coating system. Using this system the deposition of diamond coatings on components of complex geometriesshall be possible. The improvement of the wear behaviour of titanium components as an example of use is of particular relevance. Within the scope of this project incipient prototypes (diamond coated turbine blades, golf clubs, rocking levers for automotive engines) are to be produced.

Due to the diverse thermal coefficients of expansion of titanium and diamond the diamond coatings tend to burst off during the cooling from process temperature. Preinvestigations of the claimant showed that this problem can be solved by adjusted process parameters, accurately controlled processing temperatures in particular. However, in conventional coating systems such an accurate temperature control is only possible for components of simple geometry. Therefore a novel system which is able to realise homogenous processing temperatures for complex geometries as well is to be developed in the present application. As a basic approach the filaments of a hot filament CVD system are scheduled to be driven individually and to be constructed geometrically modifiable as well.

At first simple two dimensional geometries are to be coated using this system. The mechanical and tribological properties of the coatings as well as the the influence of the process (temperature, gas atmosphere) on the substrate material shall be determined. A subsequent advancement of the interior setup of the system and the adaption of the coating parameters shall make the coating of three dimensional geometries up to prototype components possible.


Information
Launching date
04.1998
End
03.2001