FOROB II
BAVARIAN JOINT RESEARCH PROGRAM FOR SURFACE TECHNOLOGY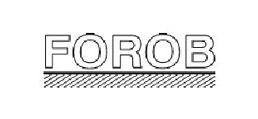 The association
In the new joint reserch program FOROB II scientists of Universities Bayreuth, Erlangen-Nuernberg, TU Muenchen, Regensburg and Wuerzburg, the Fraunhofer Institutes in Erlangen, Freising and Wuerzburg and the ATZ-EVUS from Sulzbach-Rosenberg united.

FOROB II partially bases on results of FOROB but is not a continuaion, however it deals with new surface technological subjects, which are of particular interest at present.

Surface technology is considered to be a very innovative field, similar to micro electronic and bio technology. In addition a special characteristic of surface technology is its strong imprint by middle-class. Based upon the sucess of FOROB the partcipation of industry could be doubled in comparison. Meanwhile 56 companies are willing to bear more than 50 % of the costs. Only 20 % of them still are large scale enterprises.
Information
Launching date
04.1998
End
03.2001