Celebration for small satellites success with ERC Synergy Grant for CloudCT
01/03/2019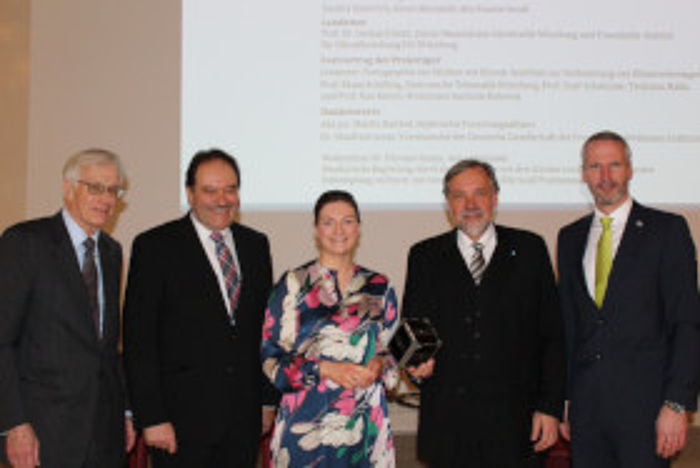 CloudCT builds upon the small satellites research programme of Prof. Schilling in Würzburg. In 2005, the University of Würzburg Experimental Satellites ("UWE") were the first German pico-satellites in space. In 2012, the "NetSat" project received an ERC Advanced Grant. Prof. Schilling then expanded further into multilateral, international cooperation in 2016 with the RLS-Small Satellites project, which is developing the "TIM" pico-satellites. The small satellites research programme showcases a variety of applications, from internet in space to Earth observation. Now, with CloudCT, cloud data is next. With a formation of ten small satellites, the principal investigators and their teams will capture unique data about clouds through advanced computer tomography to improve climate modelling.
Among the speakers were Prof. Dr. Jean-Pierre Bourguignon, President of the European Research Council, Judith Gerlach, Bavarian Minister for Digitalisation, and Sandra Simovich, Consul General of the State of Israel in Munich. The keynote address was given by Prof. Dr. Gerhard Sextl (Fraunhofer ISC), who provided guests enlightening and humourous insights into the career and successes of Prof. Schilling, as well as Prof. Koren and Prof. Schechner. The researchers themselves then jointly presented their project, giving guests an opportunity to understand the need for an interdisciplinary approach and how each field will advance through this research.

View the programme here.
Visit the Zentrum für Telematik website here.
Visit the RLS-Small Satellites website here.