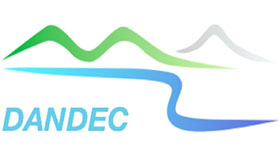 Dementia is increasingly becoming a key societal and demographic challenge, some aspects of which DANDEC's intervention is designed to target. To prepare for the implementation of the intervention in different countries, DANDEC intends to collaborate with local health and social policy authorities, public administrative bodies, and professional education boards across the Danube Region.
DANDEC's intervention concept is technology based. It has three components:
an

online

information

and

support

program

for

non

-

specialists

care

professionals,

a

telemedicine

platform

for

knowledge

transfer

between

an

interdisciplinary

panel

of

specialists

and healthcare

professionals

in

primary

care,

and

the

promotion

of

assistive

technology

devices

and

systems

for

people

with

dementia

as

well

as

informal

and

formal

carers

.
The consortium will test this intervention through a pilot study at selected sites to assess its impact and benefits before it is offered across the Danube region as a whole.
Beginning in 2018, the DANDEC group moved into a new phase and launched the INDEED research consortium funded in the INTERREG-Danube scheme of the European Union. Please view more here.