Background of the scientifc cooperation Bavaria-Québec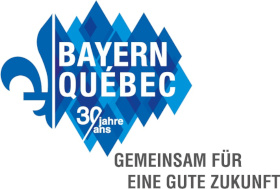 Current cooperation between Bavaria and Québec is based on a longstanding tradition of partnership which began in the early 1980s and was institutionalised in 1989. This cooperation spans into broad areas such as politics and administration, economy, science, research and technology, social and academic education, culture and society. Important synergy effects are also achieved in the interplay.
In joint workgroup conferences, which take place every two years in Bavaria and Québec, content-based priorities are established for the following two-year term. The 15th workgroup conference took place in Québec in 2018. The next one will take place in 2020. Additionally, half-time meetings make regular coordination and monitoring of the projects possible. Both sides have federal subsidies at their disposal for the financial support of joint initiatives according to the principle of reciprocity.
In the field of science, research and technology, the mobility programme is particularly emphasised. This enables activities for the networking of scientists from Bavaria and Québec and in the process guarantees initial funding for existing research plans.
The position, embedded in the Bavarian Research Alliance GmbH, of a senior scientific consultant for international research association in Bavaria (with Québec/ Canada in particular), accompanies these projects as an assignment from the Bavarian State Chancellery and in cooperation with the representatives from the Free State of Bavaria in Québec.
In the scientific-technological area, the two governments are currently funding 20 bilateral research projects with the following thematic strategic emphases:
aeronautics
climate change
neurosciences
artificial intelligence
new materials
medical device