Digitalisation Dialogue – a toolkit for companies beyond Industrie 4.0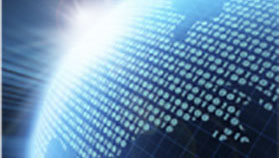 Digitalisation is a global trend and has a strong impact on society, politics, and business. It is an important driver for innovation. All RLS partners are equally concerned by the digital challenges; at the same time, the cultural differences among the partners enable a broader and more comprehensive analysis of these challenges.
Experts from science, business, and government want to provide companies, mainly those on the manufacturing sector, with a practical "toolbox" to better understand and take on the digital challenges of Industrie 4.0. In addition to offering adaptable tools for small and medium enterprises, the project aims to develop guidelines for future digital innovation management. Particular attention will be paid to societal considerations, including job creation and economic development. The main objective is to jointly generate knowledge to better understand the unprecedented societal challenges induced by the new digital technologies. This is the first step toward a positive response to the digital transition at the company-level in the RLS regions. At a later stage, the expert group will consider the elaboration of new ethical, regulatory, and security guidelines to govern the digital changes. Furthermore, acknowledging that there are no individual solutions to the digitalisation challenges, the RLS experts' group is promoting a cooperative approach among companies.
Governmental partners (staff working on the digital strategy), universities (digital technologies and social sciences), and small and medium companies involved in the digital transformation (SMEs are to be the primary beneficiaries of the results) are all welcome to participate in this dialogue.
Read more on the RLS-Sciences website.