Bavarian Research and Innovation Agency
Are you an entrepreneur or scientist with an idea for a research and innovation project that you are keen to turn into a reality in cooperation with businesses or universities from Bavaria? Are you looking for suitable funding and/or appropriate international cooperation partners for your research and innovation project? The Bavarian Research and Innovation Agency is here to help!
The Bavarian Research and Innovation Agency is an inherent part of the Bavarian strategy for research, development and innovation. It provides support for Bavarian RDI stakeholders from the initi­al idea to the finis­hed pro­duct and is the expert partner for any issues related to research and innovation funding, knowledge and technology transfer, patents, licences and business start-ups.
To achieve this, the following four partner organisations (each with their own focus area) that make up the Bavarian Research and Innovation Agency work together at their offices in Nuremberg and Munich:
Bavarian Research Alliance – BayFOR
Bayerische Forschungsstiftung
Bayerische Patentallianz – BayPAT
Bayern Innovativ GmbH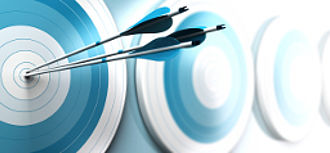 Learn more about the goals we've reached so far through a selection of success stories.