Aerospace, Gaming and AR/VR/AI delegation to Québec 2018
18/05/2018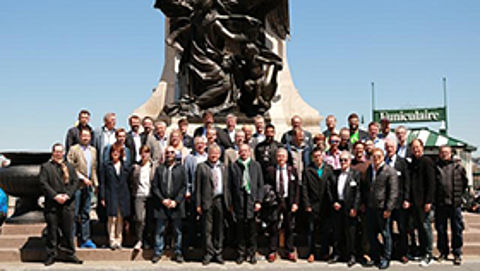 The trip included working sessions with partners from science, such as CRIAQ, McGill University, NRC, Milieux Concordia, FRQNT, and IVADO. Furthermore, highly specialized partners from industry like Behaviour Interactive, Bombardier Aerospace, Moment Factory, Element AI, and Rodeo Fx presented their work to the political, economic, and scientific delegates.
Some of the delegation's members also participated in the Regional Leaders Summit (RLS). The Government of Québec chairs this network of partner regions for 2018.
Read more about RLS-Sciences.
Read more about the delegation to Québec.