Bavarian Digital Minister Gerlach in Montréal and Toronto for AI and VR focused mission
08/09/2019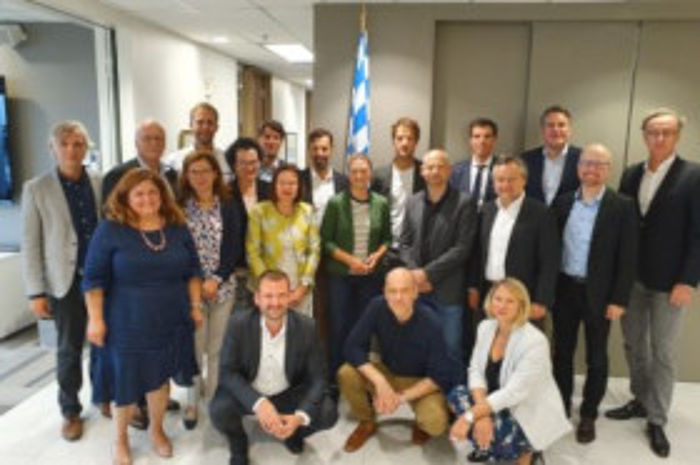 A delegation of representatives of the State Ministry for Digital Affairs, seven scientists from Bavarian universities, and entrepreneurs visited Canada for six days with a focus on the themes of artificial intelligence (AI) and virtual reality (VR). The visit was an opportunity to exchange views with government representatives from the provinces of Quebec and Ontario, selected representatives from science and industry on digital transition, and to discuss bilateral cooperation opportunities in the areas of AI and VR. Visits were made to renowned companies, institutes and research institutions, including IVADO, Mila, The Neuro/McGill, ElementAI, Scale AI, Vector Institute, Ubisoft, the International Observatory on the Societal Impacts of Artificial Intelligence and Digital Technologies (OIISIAN), and the National Research Council of Canada (NRC).
On 10 September, Minister of State Gerlach and Sylvie Barcelo, Deputy Minister for International Relations and Francophonie of Quebec, hosted a reception in Montréal to mark the 30th anniversary of the partnership between Bavaria and Quebec.
Read more about the Minister of State's visit to Canada on the pages of the StMD and the Bavarian Representative Office in Québec.