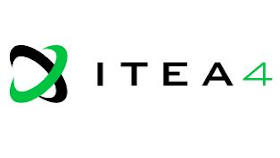 EUREKA is a European initiative for application-oriented research and development. It offers companies and scientific institutions the framework for cross-border and market-oriented cooperation on innovative topics. ITEA 4 is a cluster under EUREKA, led by industry and supporting projects in the field of software-intensive systems and services (SiSS). The funding is awarded via national or regional funding programmes after receiving an ITEA-4 label in the participating countries. These national funds must be applied for separately.
ITEA 4: Benefits for applicants
In contrast to larger programmes, ITEA 4 has a lean structure:
Open topics: the project partners define the content, scope, nature and duration of the cooperation
Low administrative effort
Easy application
Quick evaluation
Outstanding success rate
ITEA 4 topic areas (challenges)
The topics of ITEA 4 are as follows:
Smart cities
Smart municipalities
Smart health
Smart mobility
Smart industry
Smart energy
Smart engineering
Safety and security
Target groups of ITEA 4
Although the ITEA 4 cluster is industry-driven, the calls for proposals are not only aimed at large-scale industry, but also at small and medium-sized enterprises, universities, non-university research institutions and user organisations. They usually participate as partners in ITEA-4 projects.
Which countries participate in ITEA 4?
24 of the 27 EU Member States are participating in ITEA 4 – Latvia, Poland and Slovakia are the exceptions. Project partners from the following non-EU countries are also eligible to apply:
Egypt
Israel
Canada
Norway
Switzerland
Singapore
Taiwan
Turkey
Ukraine
United States of America
United Kingdom
Calls for proposals and funding conditions
ITEA-4 calls are published once a year. The application process has two stages: A Project Outline (PO) is submitted first, followed by a Full Project Proposal (FPP). If the application is approved, projects receive the ITEA-4 label, which the project partners can use to apply for national funding in their respective home states. In Germany, the DLR project-executing organisation serves as the point of contact for ITEA-4 projects. It works closely with the German funding body, the Federal Ministry of Education and Research.
Specifics:
An ITEA-4 consortium must include at least two partners from two participating states or one participating state and one associated state, be industry-driven as well as innovative and market-oriented.
The project duration is usually three years.
ITEA 4 is – within the SSiS framework – open-topic.
The time frame from submission of the project outline to the start of the project is approx. 7 months.
More about ITEA 4 on the web:

Dipl.-Ing Robert Iberl
Scientific Officer Information & Communication Technologies |
Engineering & Natural Sciences
Phone: +49 89 9901888-131
Email: iberl@no-spam-pleasebayfor.org