Further European funding programmes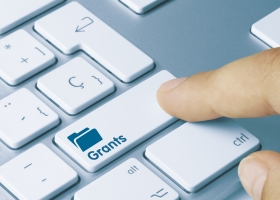 The largest and most well-known funding programme in the European Union is Horizon Europe, the framework programme for research and innovation. However, there are also numerous other European initiatives that offer attractive alternatives to Horizon Europe. They often have more streamlined structures and in some cases offer higher success rates. In certain circumstances, it is even possible and advisable to use these programmes in addition to funding under Horizon Europe. Smaller players in particular, such as SMEs or universities of applied sciences, can often stand a better chance with these funding programmes.

Alternative funding programmes: bottom-up or top-down
While Horizon Europe supports projects in almost all academic disciplines, some alternative programmes are restricted to individual subject fields. For instance, "ITEA 3" supports research and development in the field of software-intensive systems and services, and the "LIFE" funding programme relates to the fields of environment and climate action.
Overview of further European funding programmes
On the following pages, you will find an overview of these and further funding programmes and their focal areas, so that you can identify which funding instrument could potentially be most successful for you:
For specific information about individual subject areas, please contact our Scientific Officers: