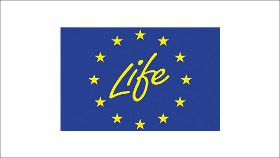 Please note that information on this funding programme is no longer up to date, as it has not yet been finalised in the new funding period. The information will be updated promptly when it is finalised.
The LIFE programme is the EU's funding instrument for the environment and climate action. The LIFE programme will contribute to sustainable development and to the achievement of the objectives and targets of the Europe 2020 Strategy, the 7th Union Environmental Action Programme and other relevant EU environment and climate strategies and plans.
The 'Environment' strand of the programme covers three priority areas: environment and resource efficiency; nature and biodiversity; and environmental governance and information. The 'Climate Action' strand covers climate change mitigation; climate change adaptation; and climate governance and information.
The programme also consists of a new category of projects, jointly funded integrated projects, which will operate on a large territorial scale.
The programme is open to the participation of third countries and provides for activities outside the EU. It also provides a framework for cooperation with international organisations.
Source and further information:
Website of the European Commission
Official Journal of the European Union on LIFE