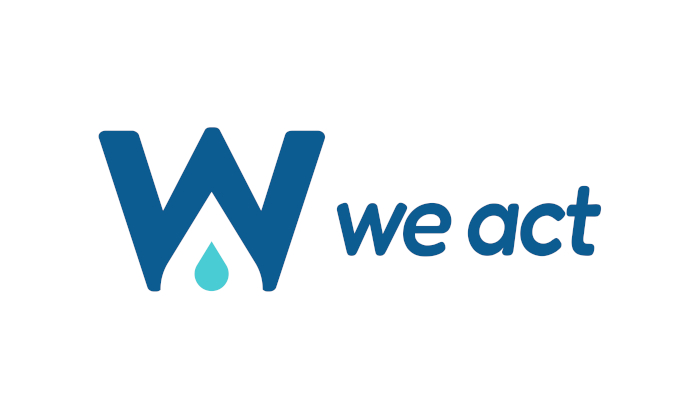 WE-ACT EU Project: Climate-sensitive, transboundary and equitable water allocation
The effects of climate change and increasing water scarcity are giving rise to major challenges in allocating water resources across different competing sectors. Fair allocation is further hampered in cross-border catchment areas, where several countries and users have conflicting interests. However, sustainable cross-border water allocation is crucial, as 60% of the world's freshwater resources are transboundary.
The EU-funded WE-ACT project aims to develop a climate-sensitive, digital Decision Support System (DSS) for water allocation in two sub-basins of the Syrdarya river basin in Central Asia: namely Naryn and Kara Darya, span parts of Kyrgyzstan and Uzbekistan. The innovative Decision Support System (DSS) provides information on water availability, water demand and water use in the glacier-fed river catchment to allow for the planning of water allocation under climate change.
The DSS is based on real-time, adaptive monitoring that provides hydro-meteorological data and integrated modelling system. This allows water availability, water use and demand to be examined in detail.
The Global Water Footprint Assessment (WFA) is used to scientifically analyse current water use in terms of environmental sustainability, economic efficiency and social justice. Based on these findings, the DSS helps to improve policy measures to set water tariffs, make water use in agriculture and the energy sector more efficient and reduce the water footprint.
WE-ACT also takes into account the national water policies of the respective countries, the existing financing instruments and the various interest groups with their respective needs – in particular, the energy sector (hydropower) and agriculture (water-intensive crops). All stakeholders of the project – from those responsible for the hydrometeorological stations and for the DSS to the end users – are involved and trained from the start so that meaningful results can be achieved and used.
The WE-ACT project coordinated by the Technical University of Munich brings together leading representatives from industry, politics, research, technology and science from Europe and Central Asia. WE-ACT aims to establish a new standard for sustainable water allocation, especially in a cross-border context with increasing competition for the shared water resources.
Project aims and fields of work
The overarching aim of the WE-ACT project is to help decision-makers in cross-border river basins to achieve a fair allocation of water resources between different sectors and users in face of climate change. Early involvement of different stakeholders will allow the development of effective water allocation strategies and the adjustment of water tariffs to improve water policy in the different countries.
At the heart of the project is the development of a DSS, which, through a robust hydro-meteorological monitoring network and data supply chain, enables a comprehensive understanding of climate change in terms of water availability, demand and allocation in a glacier-fed river basin in Central Asia.
Target groups
Transboundary and national river basin organisations
Decision-makers in local ministries for agriculture, energy and the environment as well as for civil protection
Upstream and downstream municipalities, stakeholders and non-state actors in the Syrdarya river basin involved in water management
Local communities in urban and rural areas, farmers and energy suppliers
Scientists from the fields of hydrology, glaciology, meteorology, agronomy and biodiversity
Hydromet stakeholders and users of their services in agriculture, energy and other sectors
EU policy makers involved in cross-border water allocation decisions
International organisations and financial institutions involved in EU-Central Asia cooperation
BayFOR as a partner
The Bavarian Research Alliance accompanied WE-ACT intensively from drafting and developing the project proposal to the start of the project in January 2023. In close cooperation with the consortium, BayFOR was involved in the conceptualisation, structuring and budgeting of the project. It also advised all partners on the necessary formalities and administrative issues. As a project partner, BayFOR supports WE-ACT in the daily financial and administrative project management.
Funding period
From January 2023 to December 2026 the project is funded by the EU's Horizon Europe Framework Programme for Research and Innovation with approximately €5.3 million (Call: HORIZON-CL6-2022-CLIMATE-01) under grant agreement No. 101083481.
Consortium
Led by the Technical University of Munich as it's coordinator the WE-ACT consortium consists of 13 companies and research institutions from Germany, Belgium, Kyrgyzstan, the Netherlands, Switzerland, Serbia, Sri Lanka and the United Kingdom. The participating partner institutions are:
Technical University of Munich, Germany
Bavarian Research Alliance, Germany
Portolan Assosiation, Switzerland
Nelen & Schuurmans B.V., the Netherlands
International Water Management Institute, Sri Lanka
University of Twente, the Netherlands
FutureWater SL, the Netherlands
HAEDES BV, Belgium
Brunel University London, United Kingdom
Inosens Doo Novi Sad, Serbia
Julius Maximilian University of Wuerzburg, Germany
University of Freiburg, Switzerland
Central-Asian Institute for Applied Geosciences, Kyrgyzstan
Further information