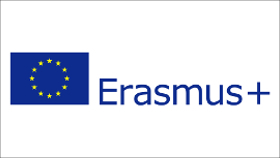 Please note that information on this funding programme is no longer up to date, as it has not yet been finalised in the new funding period. The information will be updated promptly when it is finalised.
Erasmus+ is the EU's programme to support education, training, youth and sport in Europe. Organisations may engage in a number of development and networking activities, including strategic improvement of the professional skills of their staff, organisational capacity building, and creating transnational cooperative partnerships with organisations from other countries in order to produce innovative outputs or exchange best practices. In addition, organisations facilitate the learning mobility opportunities for students, education staff, trainees, apprentices, volunteers, youth workers and young people.
The benefits for involved organisations include an increased capacity to operate at an international level, improved management methods, access to more funding opportunities and projects, increased ability to prepare, manage, and follow up projects, as well as a more attractive portfolio of opportunities for learners and staff at participating organisations.
Source and further information:


Dr. Philip Pfaller
Scientific Officer Socio-economic Sciences & Humanities | Security
Phone: +49 89 9901888-0 or direct: -164
Email: pfaller@no-spam-pleasebayfor.org