UAS4EUROPE welcomes new member / Discussion of UAS4EUROPE presidents with Jean-Eric Paquet, Director-General of Research and Innovation at the European Commission
20/11/2020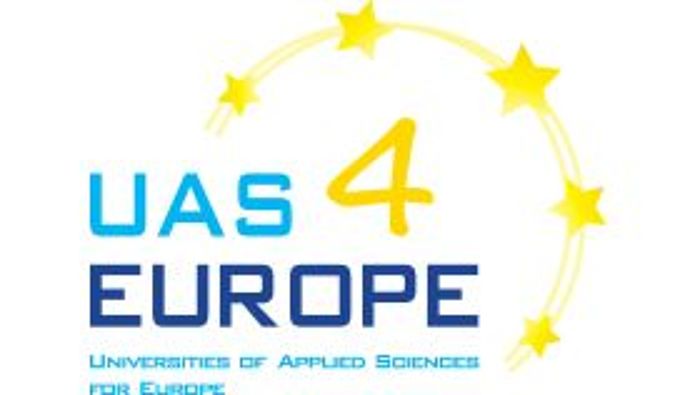 Under the chairmanship of the Hochschule Bayern e.V., UAS4EUROPE has added another member to its network with HAW BW. As a result, UAS4EUROPE now has nine members who want to work together to increase the visibility of universities of applied sciences at the European level.
HAW BW e.V. represents 21 state and three state-accredited Universities of Applied Sciences in church-sponsorship in Baden-Württemberg. Its mission is to promote cooperation between universities and to represent the common interests of its members towards politics and the general public. Particular attention is paid to improving the perception of UAS as a type of university in politics, society and the public.
"With HAW BW, we are expanding and strengthening our network, which is becoming increasingly important at European level due to the active participation of all partners," says Professor Christiane Fritze, President of Hochschule Bayern e.V. and acting Chairman of UAS4EUROPE.
UAS4EUROPE is not only an important platform for the European UAS, but also an indispensable contact to politicians and networks in Brussels and partner. Therefore, the presidents of the member organisations discussed the role of UAS in the new European Research Area (ERA) with the European Commission's Director-General of DG Research and Innovation, Jean-Eric Paquet. In this context, Mr Paquet underlined the particular relevance of UASs which stands out for their strong connections within regional innovation ecosystems.
The presidents also discussed how UAS can contribute to reach the Sustainability Development Goals (SDG) and the organization of the next high-level networking conference (online) planned by UAS4EUROPE in spring 2021.
About UAS4EUROPE
UAS4EUROPE is a joint initiative of swissuniversities, Hochschule Bayern e.V., EURASHE, University Colleges Denmark, Netherlands Association of Universities of Applied Sciences, Finnish Universities of Applied Sciences (ARENE), Hochschulen für Angewandte Wissenschaften Baden-Württemberg e.V., the Austrian Conference of Universities of Applied Sciences and the University Alliance for SMEs. The initiative is committed to a strong position and increased visibility of UAS in the European research landscape. UAS4EUROPE represents 2.3 million students, more than 400 universities and more than 60,000 researchers.

For more information on UAS4EUROPE's activities, please visit our website: www.uas4europe.eu.

Please direct inquiries to:
UAS4EUROPE
E-mail: info@no-spam-pleaseuas4europe.eu
Contact
Karin Lukas-Eder
BayFOR Representative / EU Liaison Office in Brussels
Phone: +32 (0)2 5134121
E-mail: lukas-eder@no-spam-pleasebayfor.org