Great success: 140 participants at the first "Cooperation Lounge Bavaria-Tunisia" to intensify scientific cooperation
11/10/2021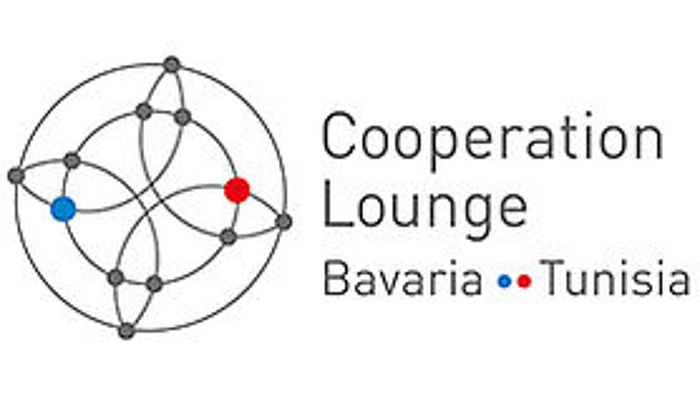 BayFOR's Scientific Cooperation Office (WKS) Bavaria-Africa organised this online event together with the Bavarian State Chancellery, the Bavarian Ministry of Science, the Tunisian Ministry of Higher Education and Scientific Research and the University of Sfax in Tunisia.
The event opened with a message of greeting from Minister of State Melanie Huml, who made particular reference once again to the Bavaria-Tunisia Action Plan signed on 8 March 2021. The first day of the event offered participants an insight into the activities of BayFOR and its Scientific Coordination Unit as well as an overview of the opportunities offered by the various EU funding programmes. "Horizon Europe", the new EU Framework Programme for Research and Innovation, was the focus here. But the ERASMUS+ and PRIMA funding programmes were also presented in more detail.
On the second day, there was an intensive exchange on existing and future scientific cooperation projects in three thematic working groups. In addition, possibilities of financing research projects as well as ways of institutionalising cooperative relationships were examined. The aim was to expand one's own international network and ideally to find new partners for a future research project.
The topics of the working groups were divided into the following areas:
Oriental Studies - Archaeology - Museum Studies - Tourism
Governance - Participatory Democracy - EU-Maghreb Partnership
Innovation Management - Training & Research - Cooperation Management
On the last day of the Cooperation Lounge, the results of the working groups were summarised and the next steps for more intensive future cooperation were outlined.
The event met with great interest on both the Tunisian and the Bavarian side.
If you are interested in cooperating with Tunisian actors, please contact us!
Contact at BayFOR
Martin Reichel
CEO
Phone: +49 89 9901888-0
Email: bayern-afrika@no-spam-pleasebayfor.org
About the Scientific Cooperation Office (WKS) Bavaria-Africa
As part of its Africa strategy, the Bavarian State Government established the Bayern-Afrika Scientific Cooperation Office (WKS) in July 2020, which is based at BayFOR. The aim of the WKS Bavaria-Africa is to initiate joint cooperation projects in research and innovation, initially with the states of Ethiopia, Tunisia, Senegal and the South African regions of Western Cape and Gauteng. Further cooperation opportunities with other African countries exist and are regularly examined. The WKS Bayern-Afrika advises on suitable (EU) funding instruments and facilitates personal scientific exchange by granting mobility subsidies for Bavarian actors in the field of research and innovation. In this way, it also supports the EU's course: in addition to the agricultural sector, cooperation between the European Union and Africa is also particularly important in the field of education, research and innovation. Therefore, there is the possibility of EU funding for researchers, companies and institutions from African countries as so-called third countries. Further information can be found here.