Commission increases budget for cultural and creative sectors by almost 100 million in 2022
14/01/2022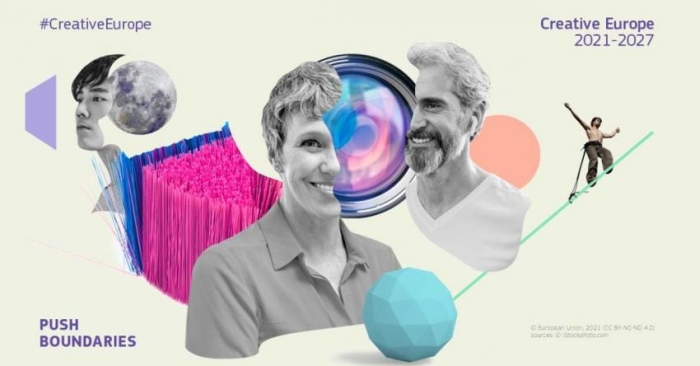 The Culture strand of the Programme includes new calls and initiatives in the fields of music, cultural heritage, performing arts and literature. In addition, a mobility scheme will be launched to provide artists, creatives or cultural professionals with the opportunity to go abroad for their professional development or for international cooperation, to open up a new audience, to participate in co-productions and co-productions or to present their works.
In the MEDIA strand, which focuses on audiovisual media, several innovations will be introduced in the 2022 Work Programme. The development of innovative video games and virtual reality experiences is supported financially. A new action called "Media 360°" will be aimed at leading industry forums working with companies throughout the audiovisual value chain. To further promote innovation, the MEDIA Market Portal will be set up for promising start-ups. Cooperation between film festivals is strengthened through networks.
Finally, the cross-sectoral strand will increase the funding for the "Creative Innovation Lab" for joint innovation projects involving several creative sectors, which will also contribute to the New European Bauhaus. In addition, the support for news media will be extended through additional measures in favour of media freedom.
The Creative Europe programme will also address key issues affecting the cultural and creative sectors. For example, MEDIA-funded projects will have to implement greening and diversity strategies, including gender equality. Creative Europe thus makes a significant contribution to the Commission's policy priorities for sustainability and inclusion.
Further information can be found here.
Source: European Commission

Dr. Philip Pfaller
Scientific Officer Socio-economic Sciences & Humanities | Security
Phone: +49 89 9901888-0 or direct: -164
Email: pfaller@no-spam-pleasebayfor.org