Munich Quantum Valley (MQV) - first call for proposals for lighthouse projects in the field of quantum technology is open.
08/02/2022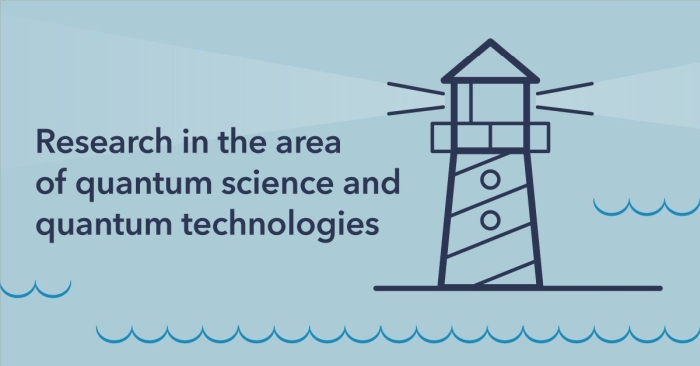 The main goal of the Munich Quantum Valley initiative is to establish a Centre for Quantum Computing and Quantum Technologies (ZQQ) within the next five years. This centre will provide access to computers based on the three currently most promising technologies in quantum computing: superconducting, ionic and atomic qubits.
The initiative also envisages the establishment of a quantum technology park to pool research capacities and accelerate the translation of scientific findings into marketable products. These activities are supported by qualification and training offers as well as funding programmes for quantum technology start-ups.

The Free State of Bavaria is supporting the initiative with 300 million euros in funding from the High-Tech Agenda Bavaria until 2025. In addition, there are now over 80 million euros from the funding programmes of the Federal Ministry of Education and Research and the Federal Ministry of Economics and Climate Protection, which were obtained last year through joint applications by the members of the initiative.

The Bavarian State Ministry of Economic Affairs, Regional Development and Energy and the Bavarian State Ministry of Science and the Arts fund so-called lighthouse projects as part of the MQV initiative. These projects should cover a broad spectrum of quantum sciences and quantum technologies with innovative concepts.

Deadline: 31 March 2022
Further information on the call for proposals can be found here.
The founding partners of Munich Quantum Valley are Ludwig-Maximilians-Universität München (LMU), Technische Universität München (TUM) and Friedrich-Alexander-Universität Erlangen-Nürnberg (FAU), as well as the Bavarian Academy of Sciences and Humanities (BAdW), the German Aerospace Center (DLR), the Fraunhofer-Gesellschaft and the Max Planck Society.