New Initiative for Universities of Applied Sciences (UAS) Launched
01/06/2016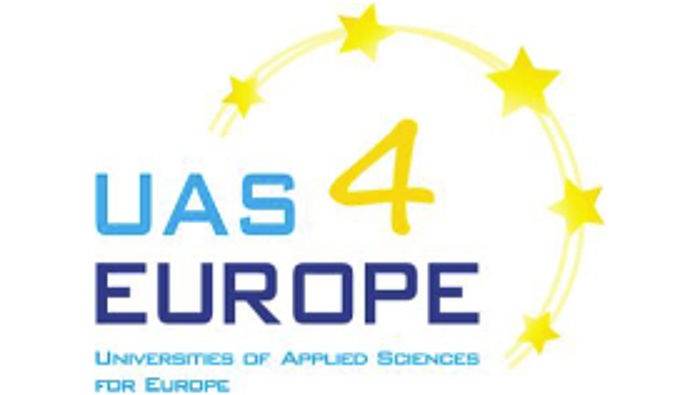 Europe needs greater and stronger involvement of its universities of applied sciences (UAS). This assertion is unavoidable if we look at European policy objectives in the area of innovation and growth. The European challenge-based approach to research and innovation must generate more
impact power. However, the potential impact of the UAS within this process has not yet been fully utilised.
On the other hand, many UAS strive for increased engagement: the prospect of fruitful international
collaboration, promising cross-border partnerships, and well-resourced European funding
programmes are all strong incentives for them to play a more important role at the European level.
However, adequate opportunities to do so have been missing so far.
Therefore, a group of representatives for UAS from different European countries has teamed up and
started a joint initiative to increase UAS's presence and visibility on the European stage.
Yesterday, UAS4EUROPE was officially launched at a high-level event in Brussels, with Director-
General for Research and Innovation Robert-Jan Smits among the attendees.
UAS4EUROPE aims at providing a central platform for European UAS, allowing them to join forces
and speak with one voice. This main asset for UAS is also an asset for the European Commission, as
Robert-Jan Smits confirmed yesterday: "It's great to see that the universities of applied sciences are
increasingly claiming their role to help regions, Member States and the EU realise their ambitions in
the field of science and innovation. With their close relations with SMEs, knowledge and experience
to bring research results to the market and international networks, the universities of applied
sciences have much to offer. The creation of UAS4EUROPE will definitely facilitate and enhance the
cooperation and contacts with the European Commission."
Joint position paper on the role of UAS in Europe
As one of its first activities, UAS4EUROPE handed over a joint position paper to Robert-Jan Smits
which outlined the further role of UAS within the European Research Area (ERA) in general and, more
specifically, within Horizon 2020. The position paper highlights the strengths that UAS have to offer:
As regional connectors
As key international players
As competent project leaders and evaluators of European projects
As consulting bodies
As contributors to European entrepreneurship
During the event, these core competencies were presented by representatives of the five
organisations launching the UAS4EUROPE initiative:
The position paper is available for download at: http://uas4europe.eu/files/UAS4EUROPE Smart
Partnerships for Regional Impact FINAL.pdf
For an animated presentation of this position paper, view: http://uas4europe.eu/video-animation
Ideas on the European Innovation Council (EIC)
In addition to the position paper, UAS4EUROPE has already made an official appearance in April 2016
as contributor to the open consultation on a future European Innovation Council, as proposed by
European Commissioner for Research, Science and Innovation Carlos Moedas.
The UAS4EUROPE statement is available for download at http://uas4europe.eu/files/Contribution
UAS4EUROPE on the European Innovation Council_final.pdf.
Get in touch
At the moment, UAS4EUROPE is representing universities of applied sciences from almost 30
countries. A core group of five organisations are working together, headed by EURASHE and UASnet,
acting as contact point of UAS4EUROPE.
For more information contact us via
E-mail: info@no-spam-pleaseuas4europe.eu
Twitter: @UAS4EUROPE
or visit: www.uas4europe.eu