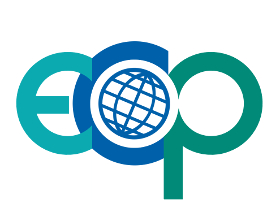 Description
Programme: Horizon 2020, Climate action, environment, resource efficiency and raw materials (SC5)
Period: 06/2015-05/2019
Funding amount: €16 million, of which €850,000 for Bavaria
Coordinator: Italian National Research Council (CNR)
Website: www.ecopotential-project.eu
Successfully managing and conserving protected areas
Functioning ecosystems are the basis of human life. Particularly species-rich, precious or beautiful areas are therefore placed under special protection to safeguard them from degradation. Changes occur nevertheless, due to climate change, pollution, human disturbance, invasive species and other factors.
Knowledge-based approaches to management, conservation and renaturing of these areas are therefore needed to allow swift monitoring of many areas and large expanses. Remote sensing is the only way forward, because comprehensive mapping on the ground cannot be achieved at reasonable cost. The approach taken by the EU project ECOPOTENTIAL (Improving Future Ecosystem Benefits Through Earth Observations) is to combine remote sensing with ecological knowledge.
Other essential features include modelling, engaging with local stakeholders and creating synergies with similar international projects. Under the project, 47 scientific institutions and companies share information and data on protected areas and develop a common framework for studies and management approaches. This makes ECOPOTENTIAL the largest project in terrestrial ecology ever funded by the EU. An extensive web portal will eventually collect and visualise the acquired data.
Aim is to link with Structural Funds
For some years, the European Commission has been keen that Horizon 2020 applicants should actively seek complementary sources of financing in addition to the funds they are applying for. With the support of BayFOR, ECOPOTENTIAL managed to incorporate another protected area, the National Park of La Réunion, in the project using funding from the European Regional Development Fund (ERDF), and thereby expand the focus to include island ecologies. La Réunion is located in the Indian Ocean (southern hemisphere) and belongs to France.
Advising on relevant EU directives
Application support
Comment on BayFOR's contribution:

"The project is coordinated in Italy, with the University of Bayreuth acting as co-coordinator. The active involvement of BayFOR meant that the whole consortium benefited from its portfolio of application support services.
BayFOR's know-how relating to funding policy in the environmental sphere was key to the success of the project application. For example, they gave us detailed information on relevant EU directives that were of crucial importance when it came to preparing the Impact section. I would particularly like to highlight the extremely professional approach and tireless efforts of the BayFOR staff."
Prof. Dr. Carl Beierkuhnlein
ECOPOTENTIAL Coordinator
Chair of Biogeography
University of Bayreuth
Phone: +49 (0)921 55-2270
E-mail: carl.beierkuhnlein@no-spam-pleaseuni-bayreuth.de