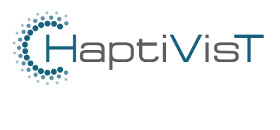 Description
Programme: BMBF Experiential Learning
Period: 06/2016-05/2019
Funding amount: €1.2 million, of which €949,000 for Bavaria
Coordinator: szenaris GmbH, Bremen
Project ID: 16SV7560
Website: www.re-mic.de
Gaming surgical procedures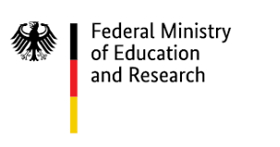 To perform complex operations without making mistakes, surgeons must undergo extensive theoretical and practical training. Funded by the German Federal Ministry of Education and Research (BMBF), the HaptiVisT project is developing a haptic-visual training system allowing surgeons to practise operations with varying levels of difficulty in a game environment.
Surgical training traditionally takes place in the operating theatre. Trainees start by observing experienced surgeons, and later perform operations themselves under the surgeons' guidance. This type of training is very laborious and can increase the risk for patients. Moreover, it is not possible to repeat individual steps or practise them selectively. Establishing digital media in clinical care and developing innovative input and output devices for human-machine interaction opens up many new possibilities. HaptiVisT uses real patient data from CT or MRI and combines a haptic arm with a goggle-free 3D monitor display, thus offering an extremely realistic training environment.
Unlike similar systems, HaptiVisT is structured like a game. It includes a level concept which relates not only to surgical techniques of varying complexity, but also the degree of haptic and visual difficulty. Comparison with an optimum surgical result of a specialist in the form of scores allows individual learning and feedback. The level and score concept motivates learners to achieve training goals through practice and repetition. In this way, the ongoing training of medical staff need not be limited to a small number of specialised centres, but can be rolled out to smaller hospitals throughout the country. Within the framework of HaptiVisT, OTH Regensburg is implementing a concept for minimally invasive hand surgery, while the Fraunhofer Institute for Integrated Circuits IIS in Erlangen is developing a prototype for cochlear implantation.
Application support
Advice on demarcation between BMBF and EU funding opportunities