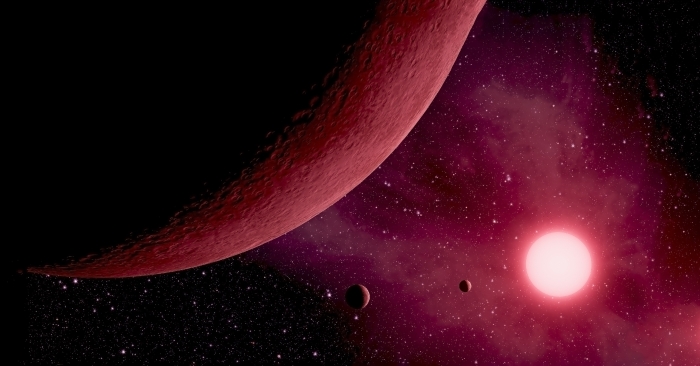 Description
Programme: Women TechEU
Funding amount: EUR 75,000
Funding period: 05/2022 to 05/2023
Website: www.munique-technology.com
DORT MuM pilot project – Development of a new device for high-precision distance measurement in space applications
Only 15 percent of innovative start-ups are founded or co-founded by women – only 6 percent, in turn, have exclusively female start-up teams. That is why the European Commission has launched the 'Women TechEU' initiative as part of the 'European Innovation Ecosystem' to promote support for deep tech start-ups led by women.
The 'Women TechEU' initiative offers financial support to women-led start-ups with grants of EUR 75,000, mentoring through the Women Leadership EIC programme and first-class coaching.
Development of a new device for high-precision distance measurement in space applications
The start-up MUnique Technology from Munich, led by Elisabeth Paul, won over the jury with its deep-tech approach to the development of a new satellite system for high-precision distance measurement, the so-called DORT system (Dynamic Optical Ranging & Timing). The system is designed for space applications. Distances in space of more than 1000 kilometres can be measured with a resolution in the submicron range. This means that even fast movements of more than 1 kilometre per second can be measured.
The technology combines two systems: a conventional flight time system (LiDAR) with laser interferometry. LiDAR stands for "Light Detection and Ranging" and is a method for environmental detection. Light in the form of a pulsed laser is used to detect and categorise objects. LiDAR sensors generate precise, three-dimensional information about the shape and surface properties of surrounding objects. Laser interferometry is a method for high-precision measurement of lengths.
Another possible application of the high-precision distance measuring system is time synchronisation between two points. The more precise this time synchronisation is, the greater the position accuracy. The innovative highlight of the technology is a novel mathematical algorithm and low hardware requirements. This makes a very compact and cost-effective design possible.
"The precise determination of long distances is crucial in space applications. For example, satellite navigation systems are based on precise knowledge of orbits and distances. Thanks to the compact design of the DORT system, this technology is suitable for commercial use in space ("New Space"), says managing director Elisabeth Paul.
Impact of the WomenTech-EU funding programme
MUnique Technology's positively evaluated WomenTech EU application not only provides the Gilching-based start-up with financial support of EUR 75,000, it is also recognition of the fact that the start-up is working with its technology in tune with the times. MUnique Technology has thus convinced the EU that this project will create a better and more sustainable future for Europe, because the company is committed to social and technological progress and, at the same time, encourages women to take their rightful place in science and industry.
The financial support enables the start-up to make its satellite system available to the R&D community free of charge.
"In addition to the financial support, we benefit primarily from networking at European level. In the space sector in particular, international cooperation in research and development projects is crucial," said managing director Elisabeth Paul.
BayFOR @ Work
Intensive consultation and comparison of the project idea with the requirements of the call (and also other EU funding opportunities)

Intensive application support and long-term support

"The constructive and uncomplicated cooperation with the BayFOR team was a great help for our application, particularly because this project was MUnique Technology's first time participating in an EU programme. We are delighted to continue to work with BayFOR."
Elisabeth Paul, managing director of MUnique Technology