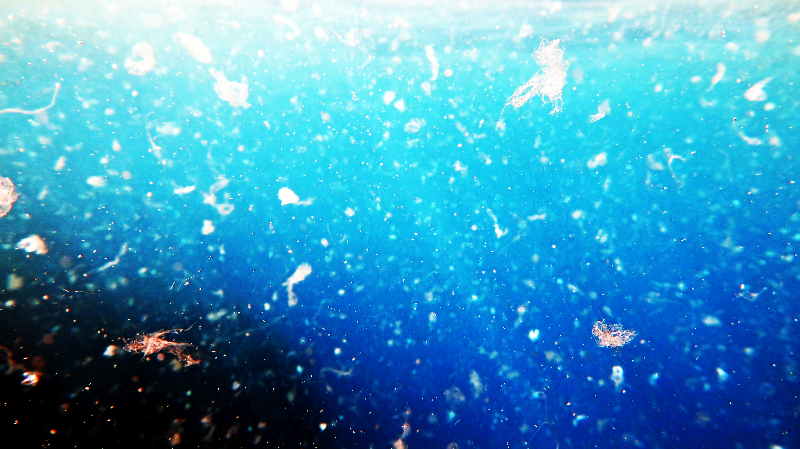 Description
Programme: Horizon 2020-MSCA-ITN-2019-ETN
Funding amount: €4.1 million, of which €500,000 is allocated to Bavaria
Funding period: 11/2019-10/2023
Coordinator: Prof. Christian Laforsch, University of Bayreuth,
Project number: 860720
EU project LimnoPlast – How do microplastics get into the freshwater ecosystems of Europe?
Microplastics are now everywhere. Not just in our oceans, but also in our rivers and lakes. But where exactly do they come from? And how can we prevent this from happening in the future? The EU project LimnoPlast aims to answer these questions, and for the first time brings together the three disciplines of environmental, technical and social sciences.

Microscopic plastic waste, also referred to as microplastics, represents a global challenge for marine and freshwater ecosystems. For example, sediment samples on the shores of Lake Garda yielded 1,000 microplastic particles per square metre. This is a similarly high level to that found in our oceans. The consequences of this for humans and animals have not yet been fully explored. There has also not been sufficient research into where exactly the particles are coming from. But what we do now know is that even surprising sources, such as fibre abrasion during the washing of textiles, appear to play a role.
The knowledge gaps on the impact of microplastics on our environment must be urgently closed. The EU project LimnoPlast sets itself this challenge and for the first time brings together the three disciplines of environmental, technical and social sciences. As an ITN (Innovative Training Network), the project aims to train fifteen interdisciplinary young researchers to tackle the complex topic of microplastics in a holistic and innovative manner. The scientists want to explore, for example, the sources and effects of microplastics on the freshwater ecosystems around the three urban areas of Aarhus (Denmark's second largest city), Amsterdam and Paris. In doing so, they also want to investigate the sociological aspects, i.e. the effects of microplastics on the healthcare system or on society, on the economy and, ultimately, on legal circumstances.

In addition, they want to develop innovative processes to remove microplastics from wastewater and explore new types of plastics that are biodegradable and therefore environmentally friendly.
The LimnoPlast consortium consists of 13 research organisations from 8 countries – Denmark, Germany, France, the Netherlands, Norway, Sweden, Slovenia and the United Kingdom – and is coordinated by the University of Bayreuth.


BayFOR@Work
Advice on the application preparation
Input on the topic of "Innovation in Doctoral Training"Organisation of administrative tasks together with Chemiecluster Bayern
Proofreading
Contract preparation together with Chemiecluster Bayern
Cooperation with the Office of Research Support at the University of Bayreuth