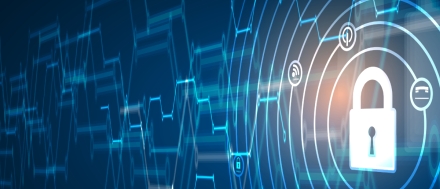 Description
Programme: Horizon 2020, Societal Challenges (Security)
Funding amount: €8 million, of which €376,000 is allocated to Bavaria
Funding period: 09/2019–08/2021
Coordinator: Dr Konstantinos Demestichas, the Institute of Communication and Computer Systems (ICCS), Greece
Website: www.prevision-h2020.eu
EU project PREVISION: Open and future-proof platform for digital forensics
Terrorism, organised crime and cybercrime are increasingly intertwined. For instance, terrorists can carry out virtual attacks, physical attacks or a mixture of the two simultaneously. In the complex virtual world, the criminal investigation authorities face enormous challenges. PREVISION aims to develop new solutions to support digital forensics.
The Internet as a crime scene complicates investigations
The increasing digitisation of our society allows cyber criminals to use new technologies and tools such as social media, the Darknet and the Internet of Things (IoT) for criminal activities. The boundaries between terrorism, organised crime and cybercrime are now becoming more blurred. Cybercrime itself is increasingly turning into an organised "Cybercrime-as-a-service" (CaaS) business model. Criminals can now purchase a comprehensive range of tools and technologies to launch an attack without having their own IT skills. This increasingly presents the investigating authorities with the difficulty of identifying suspects, objects or activities as well as the level of threat, in order to prevent criminal activity. While forensic work was carried out at the scene of the crime in the past, investigators now need to document and interpret evidence in complex data streams.
Digital forensics is the future
The EU project PREVISION aims to develop an open and future-proof platform that supports law enforcement authorities in digital forensics. The platform is intended to provide near-real-time analytical support for multiple big data streams coming from social networks, the Internet, the Darknet, CCTV and video surveillance systems, traffic and financial data as well as many other sources. These data will be translated into dynamic and self-learning knowledge graphs that capture structures, interactions and trends in cybercrime. PREVISION will conduct demonstrations on five representative and diverse cases under real-life operating conditions and in full compliance with constitutional rights and applicable legislation.

Twenty-eight interdisciplinary partners from technology, sociology, psychology, linguistics, data sciences and law enforcement agencies from 14 European countries are participating in PREVISION to find a common strategic approach to tackling threats.


Comments on BayFOR's contribution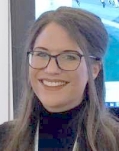 "BayFOR initially supported us in the final phase of the application process by proofreading and an assessment of the proposal's prospects for being selected for funding. The following dialogue helped us further to define our role within the consortium and derive project-specific tasks. Hence, our expectations as practitioners are met by being able to handle both, our police tasks and the scientific issues that guide us in PREVISION."

Sarina Ronert, M.A.
Bavarian University of Applied Sciences for Public Administration and Legal Affairs in Bavaria
Department of Policing
Phone: +49 (0)8141 408-232
Email: sarina.ronert@no-spam-pleasepol.hfoed.bayern.de

Dr. Alexander Christian Widmann
Scientific Officer Socio-economic Sciences & Humanities | Security
Phone: +49 89 9901888-162
Email: widmann@no-spam-pleasebayfor.org