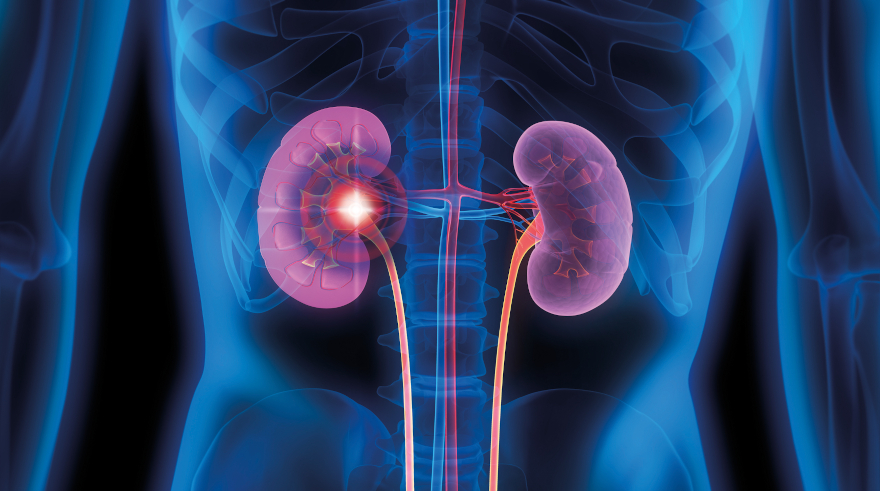 Description
Programme: Horizon 2020, FET Open

Funding amount: EUR 3.6 million, of which EUR 1 million is for Bavaria

Funding period: 01/2021-12/2024

Coordinator: Prof. Diana Pauly, Philipps University Marburg

Website: www.scifimed.eu​​​​​​​
EU project SciFiMed: New biosensor for better diagnosis and treatment of inflammatory diseases
Millions of people in the European Union suffer from various inflammatory diseases linked to dysregulation of the so-called complement system, which is part of the innate immune system. The EU project SciFiMed investigates the role of the complement system in the development of these diseases to improve diagnostics and treatment options.
People with age-related macular degeneration, an eye disease affecting around 15 million elderly people across Europe, often lose large parts of their visual field. To date, this disease is only partially treatable, as are certain chronic kidney infections and special forms of bacterial infections. Common to these diseases is a dysregulation of the complement system.
The complement system consists of blood proteins called complement components. The complement cascade is activated whenever an immune response is required. Recent research shows that complement factor H and its related proteins play a key role in the development of these systemic and organ-specific diseases.
Deciphering the complement system for a faster diagnosis of inflammatory reactions
The SciFiMed ("Screening of inflammation to enable personalised Medicine") project aims to investigate this family of proteins to enable the development of personalised and timely diagnoses. This is accomplished by developing a novel nanomaterial-based biosensor that will more precisely characterize inflammatory responses in the body. SciFiMed brings together experts from the fields of genetics, immunology, nephrology, chemistry and ophthalmology who will work together to develop this biosensor.
Coordinated by the University Marburg, additional seven partners from four countries (Germany, the Netherlands, Spain and Hungary) are involved in this research and innovation project. The University of Regensburg and Microcoat Biotechnologie GmbH from Bavaria are also participating in the project.
BayFOR@Work
"BayFOR made a significant contribution to the success of the FET Open application of the SciFiMed project. The seed funding from BayIntAn program, managed by the BayFOR, allowed the European consortium to meet face-to-face to develop and coordinate the project idea and to grow together as a team. BayFOR then provided us with excellent advice throughout the application process. This was the only way we were able to be successful together."
Prof. Diana Pauly, Philipps University Marburg