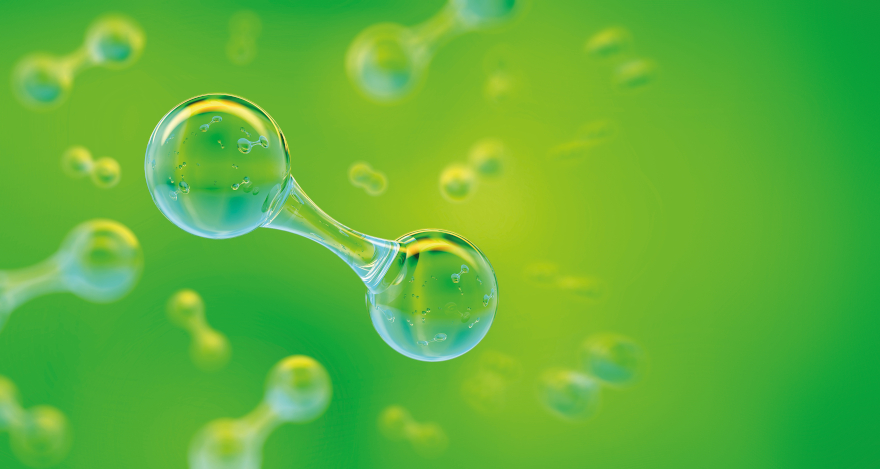 Description
Programme: Horizon 2020, EIC Accelerator

Funding amount: EUR 1.55 million

Funding period: 09/2020–08/2022

Coordinator: Jürgen Nadler, KEYOU GmbH

Website: www.keyou.de​​​​​​​

EU project H2Engine: 'Green' combustion engines thanks to hydrogen technology
The combustion engine is the most widely used propulsion system for vehicles, construction machinery, agricultural machinery, and even ships. It has proven difficult to replace, especially for heavy-duty transport. However, 23 percent of global CO2 emissions are caused by the combustion of fossil fuels in engines. KEYOU from Munich wants to operate combustion engines with hydrogen.
Hydrogen will be an indispensable building block for successful energy and mobility transition. Hydrogen has the highest energy content of all fuels and burns without emissions. The production of green hydrogen is rapidly picking up speed worldwide and becoming increasingly environmentally friendly and cost-effective thanks to new processes. If hydrogen is generated with the help of renewable energies, it is almost CO2-neutral. The problem: although various manufacturers have recognized the potential of a hydrogen drive, they have not yet been able to resolve the conflict between zero emissions, efficiency, and cost-effectiveness.
New processes for an efficient transformation from conventional to emission-free engines
The Bavarian start-up KEYOU is developing innovative hydrogen technologies, special components, and combustion processes to transform conventional engines into emission-free hydrogen engines. Without significant modifications to the base engine. The mix of adapted hardware and software ensures high cost-effectiveness as well as scalability. The company's "KEYOU-inside" technology can be used in all types of engines and applications and is just as suitable for new engines as for existing vehicles.
By funding the H2Engine project, the EU supports KEYOU in making the combustion engine more environmentally friendly and bringing its technology (Technology Readiness Level – TRL 6) to market. KEYOU's hydrogen engine does not only provide sufficient power, but also enables the vehicle to remain below the EU's "zero emissions" CO2 limit for commercial vehicles in the demanding WHTC reference cycles (test standard for determining exhaust emissions from vehicles). Fleet operators in particular benefit from this solution, as the converted vehicles and thus the existing fleet, can continue to be operated at a diesel-like cost structure – and without CO2 emissions.
The further development of the classic combustion engine by KEYOU thus allows a quantum leap in drive development. With an efficiency of 44.5% at the top, the first impressive results have already been achieved on the test bench. As part of the H2Engine funding project, an 18-ton truck with a converted engine will be presented; and a test operation will demonstrate its suitability for everyday use.
H2Engine started in 2020. As part of the EIC's "Business Acceleration Services," BayFOR 2021 supported KEYOU as a key account manager in mediating international business coaches to help the company grow sustainably.
BayFOR@Work
"BayFOR's professional support, especially in the first phase of the project description, was a great help. Thanks to the expertise of the SME advisory service, the application ultimately had exactly the right level of quality. Particularly start-ups, which often have hardly any resources for such activities and have little experience in drafting applications, benefit enormously from this support. We at KEYOU were very grateful for all the suggestions and inspiration and unreservedly recommend cooperation with BayFOR to young companies."
Jürgen Nadler, KEYOU GmbH