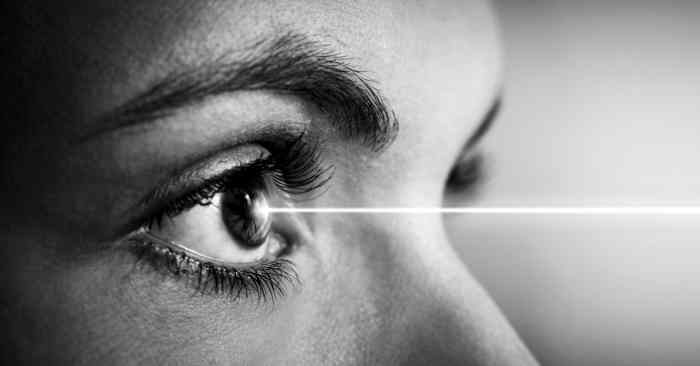 Description
Programme: EUREKA Eurostars
Funding amount: EUR 500,000 for Bavaria
Funding period: 06/2020-05/2023
Coordinator: Daniel Kopf, Montfort Laser GmbH

Improved laser technology to combat glaucoma and cataract
The eye diseases glaucoma and cataract are widespread. Glaucoma (increased intraocular pressure) affected around 76 million people worldwide in 2020. Cataract (lens cloudiness) affects more than 50 percent of all those over 74 years of age. The EU project LICUS is developing improved laser technology for treating both diseases.

The aim of LICUS is to improve the lasers used in the treatment of narrow-angle glaucoma, open-angle glaucoma or in the aftercare of cataract. In a narrow-angle glaucoma, the drainage of aqueous humour is impeded and the intraocular pressure is therefore too high.
Revolutionising the treatment of glaucoma and cataract
An open-angle glaucoma, on the other hand, is an imbalance between the amount of aqueous humour produced and the amount of aqueous humour that can drain off. In a narrow-angle glaucoma surgery, a laser is used to connect the posterior and anterior eye chambers. This allows aqueous humour to drain off and reduces the intraocular pressure. In narrow-angle glaucoma, the laser only acts on the melanin-containing pigment cells of the trabecular meshwork, the main drain of the aqueous humour. The body's own healing process can thus regenerate the cells, which normalises the drainage of the aqueous humour. During cataract, posterior lens capsule cloudiness may occur after surgery. It is opened with a laser so that light can reach the retina again. All of these treatments currently use lasers that are either very expensive or inexpensive and easy to handle, but less accurate and place high thermal stresses on the tissue. LICUS wants to combine easy handling with high precision and low thermal stress at a low production cost. In this way, LICUS wants to revolutionise the treatment of glaucoma and cataract compared to current technologies. In Bavaria, TH Nuremberg and Klinikum Nuremberg are involved in the project, among others.

"At a science day at the Paracelsus Medical University, I came across a stand of the Bavarian Research Alliance. At that time, there was a clearly defined project idea, but there was no precise idea of which funding programme would be suitable. This was the start of an extremely focused and rapid consultation by BayFOR – from the selection of the funding programme to valuable tips on the allocation of tasks within our consortium to help with the preparation of applications. Without the professional support of BayFOR, the topic would not have got underway so quickly."

Prof. Dr. sc. nat. Bernd Braun
Nuremberg University of Technology Georg Simon Ohm
Phone: +49 (0)911 5880 - 1745
Email: bernd.braun@no-spam-pleaseth-nuernberg.de