SME Instrument in Horizon 2020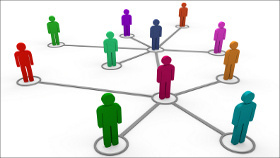 The SME Instrument falls under the Horizon 2020 programme and has been part of the European Innovation Council (EIC) pilot since the 2018-2020 funding period.
The SME Instrument
Under Horizon 2020, the SME funding instrument is aimed exclusively at SMEs. It helps truly innovative SMEs with great globalisation potential to implement market-oriented, highly scalable innovation projects. Funding should run from conception to the market launch.
Features
Funding instrument exclusively for SMEs; only SMEs can apply
Focus on single-company projects, although additional partners may be involved
Funding of market-oriented project ideas with added value for the EU (no funding for basic research)
Simplified terms and conditions of participation, with online application submission
Funding includes free support from business coaches (3 days in phase 1, 12 days in phase 2)
Bottom-up approach, free choice of topic
Continuous open call for proposals, with 4 key dates per phase each year
Highly competitive
Structure of the SME Instrument
The SME Instrument is divided into two funding phases. The first phase supports feasibility studies and development of a business plan. The second assists with research and development, as well as demos and market launch activity. Next, business acceleration services can help when it comes to marketing the product, e.g. through market development programmes or access to investors. The business acceleration services can be used by companies which were funded in phase 1 and/or phase 2 – but do not constitute direct funding. Direct entry at phase 2 is also possible (without having previously applied for phase 1).
SME Instrument phase 1 – feasibility
Application (10 pages)
Activities: studies, project partner search, IPR issues, risk assessment, pilot application etc.
Funding: EUR 50,000 lump sum (70% of the total eligible cost) + 3 days of coaching
Term: 6 months
SME Instrument phase 2 – Demonstration
Application (30 pages)
Activities: Implementation of the project idea, prototypes, tests, pilot phase, design etc.
Funding: EUR 0.5 to 2.5 million (70% of the total eligible cost) + 12 days of coaching
Term: 12-24 months
SME Instrument – Business Acceleration Services
Market launch through easier access to risk capital, participation in market development activity, supporting services like tailored events with investors, specialised workshops (academy) or support from business coaches.
No direct funding
Deadlines
Applications can be submitted at any time. However, there are several cut-off dates each year which may guide applicants' timing. These are the dates when submitted projects are assessed and a decision made about their funding.
2019 cut-off dates
Phase 1: 13 February 2019, 7 May 2019
Phase 2: 9 January 2019, 3 April 2019
Please note: From June 2019, the SME Instrument will be dissolved and replaced by the "European Innovation Council" pilot. You can find current information on the proposal (not yet adopted) at https://ec.europa.eu/info/news/enhanced-eic-pilot-be-launched-2019-request-european-council-2018-sep-10_en